Dane Baptiste + Arthur Smith
May 3 @ 7:30 pm

-

10:00 pm

£16.50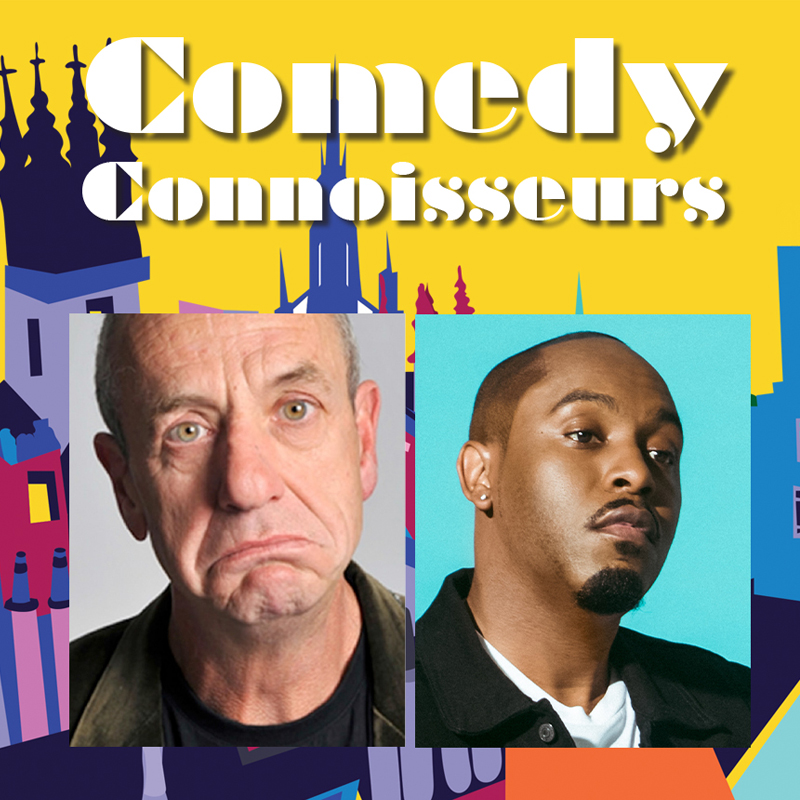 This month's edition of the Club's residency continues the "Comedy Connoisseurs" series with two of the country's finest stand-up comedians…yeah they've both got loads of TV appearances credits in their back pocket but that's immaterial…what they have got is critical acclaim and a pocket full of comedy awards and most importantly proper funny…2 tour shows in one night for less than a score…that's a lean days Win Deal…
Dane Baptiste : Work-In-Progress
Fresh off the back of his award nominated tour 'The Chocolate Chip'; Dane road tests his brand new show.
Dane's a grown man now, so he's approaching his life in a more mature & sophisticated way. He's been referred to as an "Angry Black Man" many times in the media, but is now revamping that image as maturity is supposed to mellow you out and become a much more restrained grumpy old man. Being a comedian can make it hard to grow up, but Dane is prepared to adapt or go extinct, no longer going by Dane-Ger, Asap Bap or Joke Dza. His new persona is BAPSQUIRE.
Arthur Smith
Comedian, Presenter, Actor and Writer Arthur Smith presents an Old Gold Greatest Hits show.
If your main experience of Arthur Smith comes from his appearances among the armchair wits and sworn enemies of thought that make up the cast of BBC2's Grumpy Old Men, you might get the impression that he's now a fairly safe, faintly dated relic from the dawn of alternative comedy circuit during the 80s working alongside the likes of Alexi Sayle and Rik Mayall…but he's anything but that and stands out among his generation for a willingness to keep pushing himself and experimenting with new forms of comedic expression.
He's penned books, had his own Radio 4 show and appeared at the Edinburgh Fringe Festival every year since 1977 and in 2005 was awarded the Life time achievement Perrier Award but he declined it but in 2007 he was awarded the Perrier Award Panel Prize and in 2010 the Cunning Stunt Award.
'Consistently brilliant… always finding new and interesting forms of comedic expression to make people laugh' The Daily Squirrel